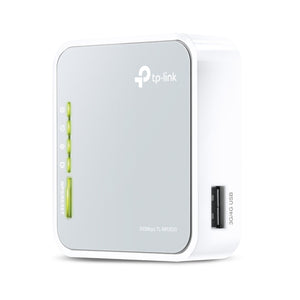 A portable hotspot with 12-15dBm transmitter, powered from a 5v USB Cigarette lighter.
This allows you to join multiple Wi-Fi cameras to a single network (rather than choosing each camera network one at a time).
Can be used with our Eye View Pro Rechargeable Wi-Fi Camera.
For a more powerful option, consider purchasing a TP-Link TL-MR3020 from any local retailer such as Officeworks, Mwave, eBay etc.
If you have a spare USB Dongle on hand from Telstra, Optus or Vodafone - this will also work. No need for an active Sim Card.
Still need assistance?
If you still can't find what you are looking for, fill in your details below and we'll get back to you within 24hrs. Phone support is available by calling our support line, however charges may apply for out of warranty Farmscan products.
100% Backed & Supported
All our products are 100% backed by the team at Farmscan & come with a 12month return to base warranty.
30-Days Money Back Guarantee
You can always have your money back if you are not satisfied with any Farmscan product.