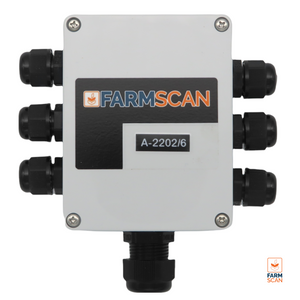 Our Jackal Junction Box (6 Sensors Only) can used for up to a maximum of 6 sensors. It's best used when using 3 or more sensors.

Find sensors best suited to our Jackal Junction Box listed below:
Best used in conjunction with C-409 (9 core cable). A red LED indicator will illuminate when correctly terminated and sensor is working on each port.
Need a Pin Out Diagram for installation?  CLICK HERE